Our CSA is the easiest way to ensure you get our chicken and/or eggs all year round. Tell us what you would like per month and we'll make it happen for 12 months.
You order a year's worth of food in the spring. We plan it and grow it within our growing season and make it available all year round.
Our CSA season is June 2021 through May 2022.
You can pick up your orders at the Maryville Farmers Market (April-Nov), at the farm in Greenback, or have it delivered to your door.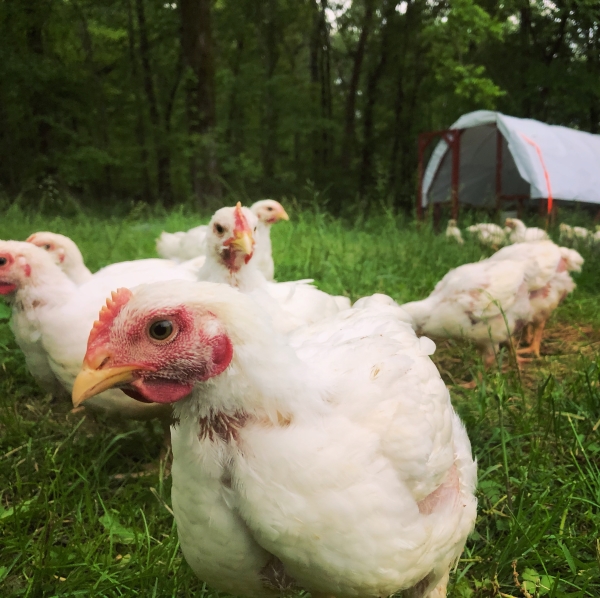 CSA : Community supported agriculture
Let's be honest, this is basically a subscription service for chicken and eggs. And we could call it that. But we don't because we are not a giant online grocer. We do not have warehouses and we do not outsource our farming. Your subscription supports your local farm and builds our community. It is just as much about how the food is grown as it is about connecting you directly to it and the people who raise it.  We are also trying to meet you in the middle, making the access to this relationship more convenient and reliable.
CSA SIGnups are closed for 2021. Check back spring 2022.